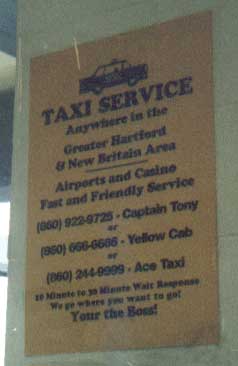 Sara: Grammar alarm! Grammar alarm!.
Chris: : Strikingly improper usage of the possessive form "your" when the contractional "you're" would have been correct. "Your the best" indeed. Such error does match the atrociously contrived "goldenrod" color, however.
Casey: This picture has nothing to do with the Blight Tour 2000, but it does have improper grammar, which really bugs me.  We saw this at the Super Food Mart, where we stopped to get drinks because those little brats back at the beginning of the Tour wouldn't sell us any lemonade.