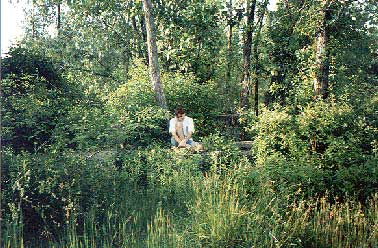 Sara: I don't know why Chris likes this picture so much.
Chris: Nature hides the garrish concrete slabs I'm sitting on quite well.
Casey: This is a picture of some strange hermit-like man we found living in Berlin's own version of the Black Forest.  No, wait.  That's Chris.  In Nature.