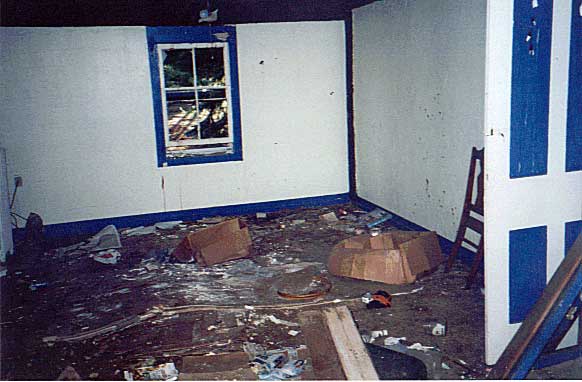 Sara: One of this house's lovely bedrooms. Can you figure out what's plugged into the wall outlet on the back left?
Chris: . . . This sunny fixer-uper boasts spacious rooms with a blue trim that screams: "It's good to be alive!" at the top of it's lungs.
Casey: I think the most fufilling thing about this house was the cannister of cream cheese we found in one of the many kitchens' many refridgerators. That, or the countless beer bottles.